Discussion Starter
·
#1
·
What we have here is a standard Remington 3200 trap. As you can see in the pictures the bottom barrel has a rather odd gouge in the chamber. The pictures are somewhat misleading as it just looks like a scratch. I assure you that it is indeed a noticeable cut. I estimate this to be a minimum of .010" to .020".
This gun belongs to a long time shooter and dear friend. I'm/we are uncomfortable with this condition, thus I'm asking the wealth of knowledge here for opinions... LOL
Obviously this gun has held together, but is it a ticking time bomb?
I ask, as I have had a long conversation with Bruce Bowen in regards to the Kriegoff phenomena... We have had two K-guns let go on our range. I was there for both...
Thank you for your time...
<a href="http://s5.photobucket.com/albums/y189/bulldograce/?action=view&current=100_2088.jpg" target="_blank">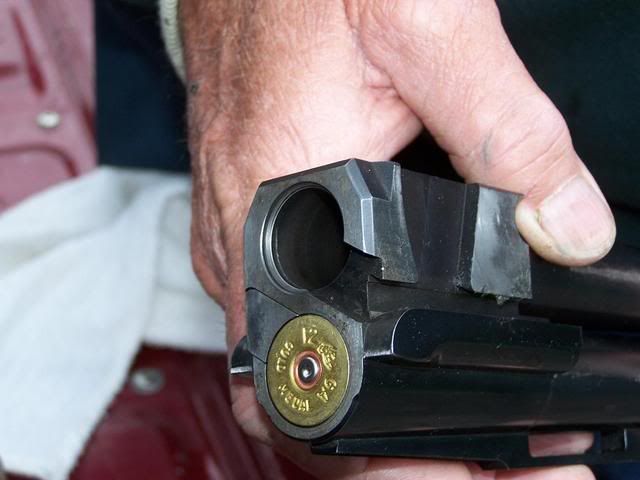 </a>
<a href="http://s5.photobucket.com/albums/y189/bulldograce/?action=view&current=100_2089.jpg" target="_blank">
</a>
<a href="http://s5.photobucket.com/albums/y189/bulldograce/?action=view&current=100_2090.jpg" target="_blank">
</a>