Discussion Starter
·
#1
·
HOPE THIS COMES UP:
As many have viewed my threads "shootin in". I thought that I would share with you some of the searches that I did to find the clubs I visited.
Ck out Joe Potasky's --SHOOTING RANGES IN EUROPE-- LISTED BY COUNTRIES some with maps amd urls and some info in english.
Ck out the map of Italy and see the literaly hundreds of clubs
<a href="http://s235.photobucket.com/albums/ee122/mike-israel/?action=view&current=scan0001.jpg" target="_blank">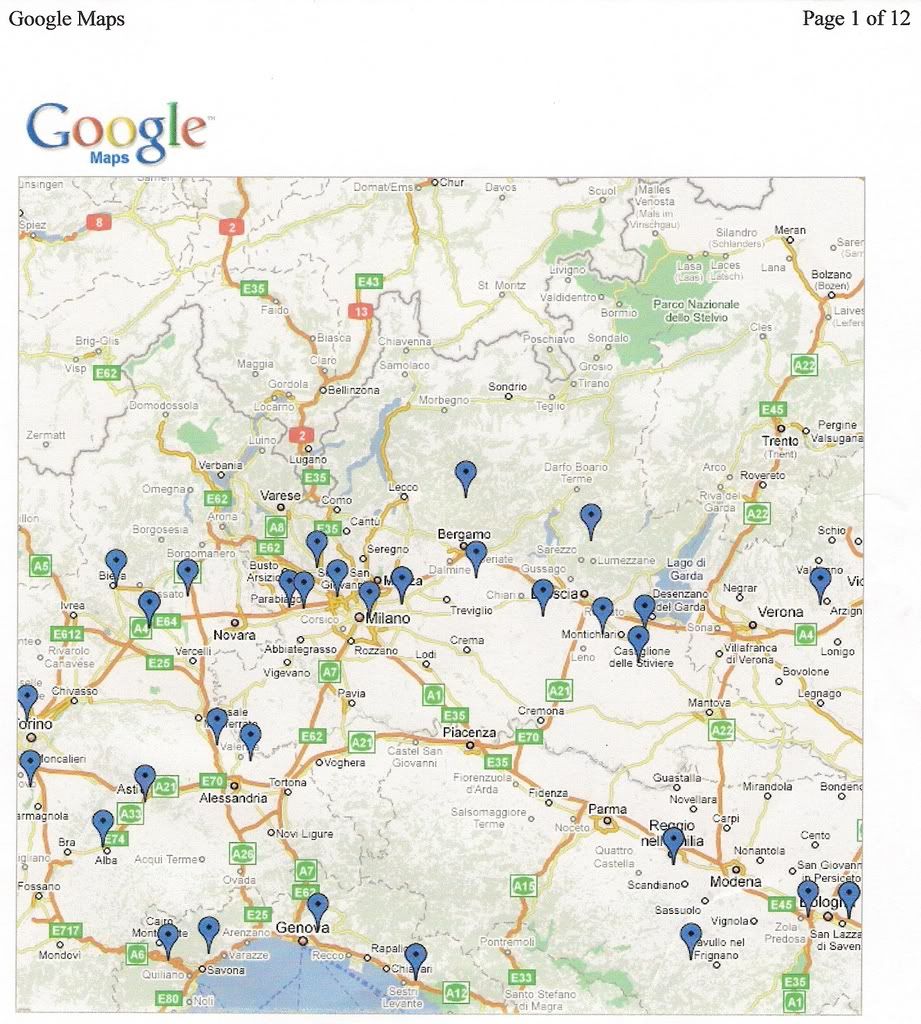 </a>
The LONATO gun club. famous Italian club. Many European/World championships held here.
Go to gallery --note banks to catch shot .
http://www.trapconcaverde.it/index.htm
http://www.tiroavologhedi.com/
Ghedi above is a ZZ club. The Italians call ZZ electcribles (spelling?) took me awhile when looking at Perazzi adds saying guns for Trap, Skeet, sporting and ??? electcrusibles" I am positive this is spelled wrong.
http://www.cieliaperti.com/
THIS IS AVERY NEW CLUB OPENED A YEAR OR SO A GO.....!!!!
mUST SEE.
THESE ARE ONLY A SMALL SAMPLE. REALY AN EYE OPENER AS TO WHAT IS AVAILABLE IN EUROPE. BELGRADE AND ZAGREB AND SLOVANIA ,CZECK REP ETC AND..........as Tevia said "IF I WAS A RICH MAN">>>>>>>>>>>>>>>>>>>>>>>BEST MIKE