Discussion Starter
·
#1
·
I have been doing some research on ranges in the Lake Garda district in Northen Italy. Mayebe get there in the summer--hope, hope!
Home of clay shooting and shotgun manufacturing---Brescia, Gardone /Val De trompe area has all the great one....Beretta, Gambia ,Perazzi , and ..............
A great site is Joe Potosky's- Lost Target (Shooting Ranges in Europe) . Its a German site but if you look into the Range list --those with web sites ck them out. I have posted examples here.
Ist is a map showing clubs in Bresci, Milan area--all the ballons are clubs.
2nd CLUB LONATO - probably one of the best Olympic ranges --12 bunkers..I beleive .
3rd is Ronato Lamera,s new club --up and running --will also have 12 bunkers when finished. Go to site and ck the pictures will blow your mind.
4th Club Ghedi--- ZZ 's
All these clubs within a half hour drive of each other. MIKE
<a href="http://s235.photobucket.com/albums/ee122/mike-israel/Ranges%20in%20Northern%20Italy/?action=view&current=scan0001.jpg" target="_blank">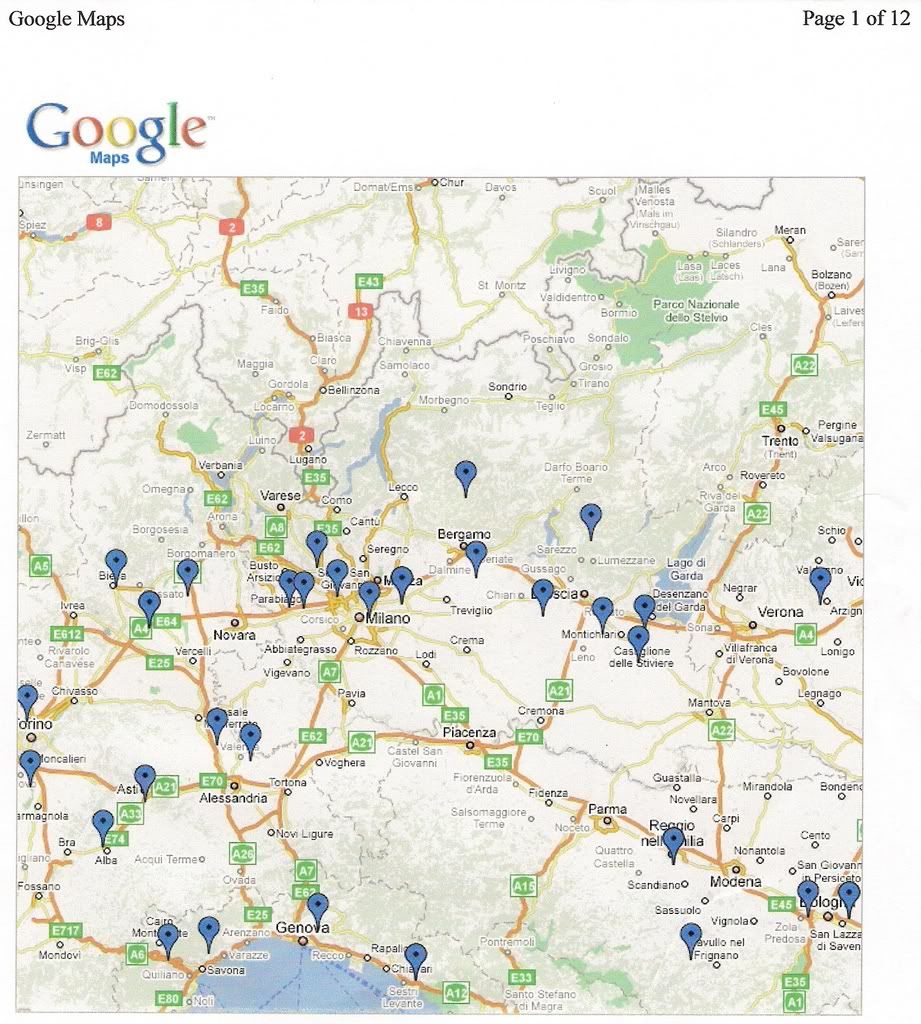 </a>
<a href="http://s235.photobucket.com/albums/ee122/mike-israel/Ranges%20in%20Northern%20Italy/?action=view&current=scan0002.jpg" target="_blank">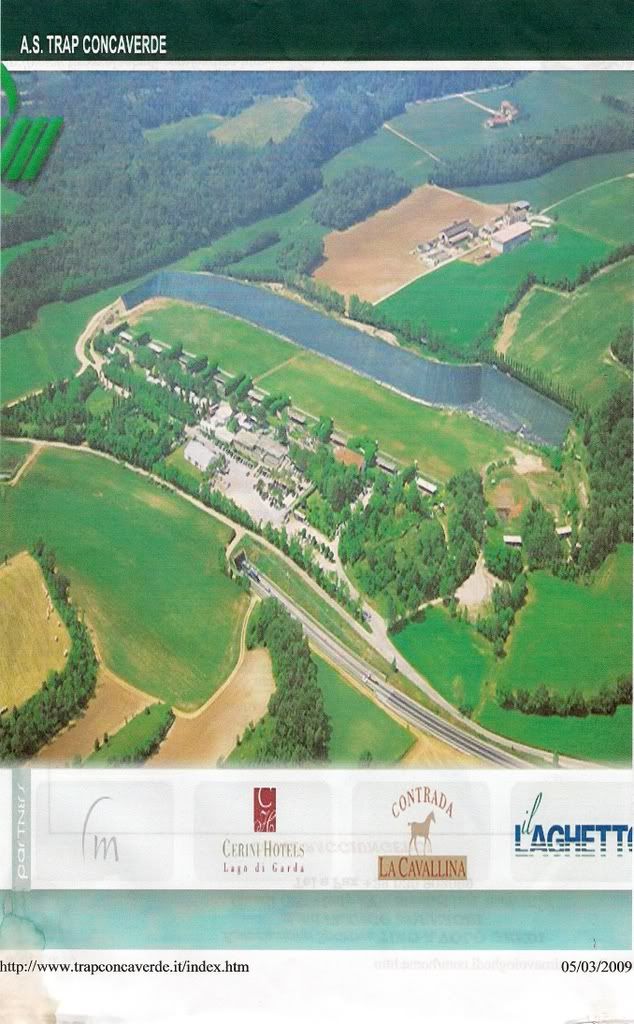 </a>
<a href="http://s235.photobucket.com/albums/ee122/mike-israel/Ranges%20in%20Northern%20Italy/?action=view&current=scan0002.jpg" target="_blank">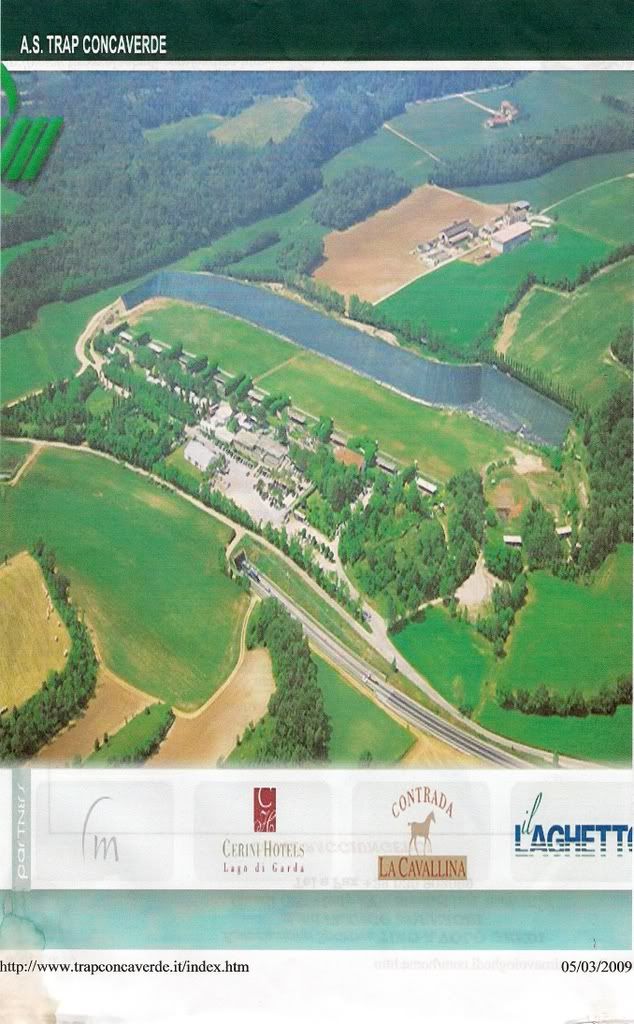 </a>
<a href="http://s235.photobucket.com/albums/ee122/mike-israel/Ranges%20in%20Northern%20Italy/?action=view&current=scan0004.jpg" target="_blank">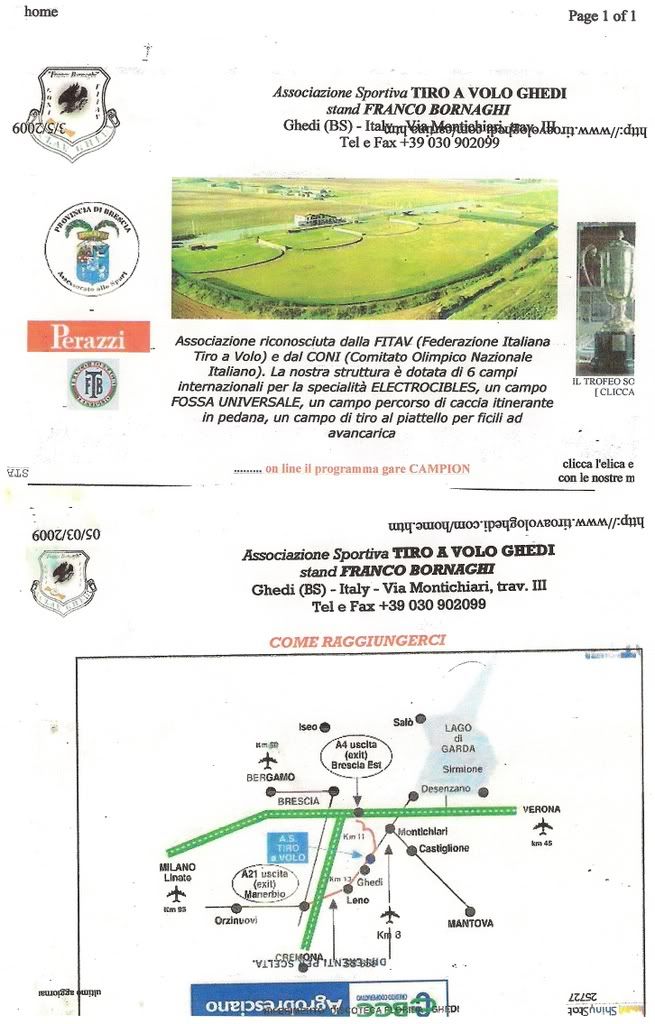 </a>