Discussion Starter
·
#1
·
OK--HAVING FUN WITH THE NEW HP PRINTER/SCANNER.
WAS IN CAIRO EGYPT IN 1989 FOR THE GRAND PYRAMID/VALLEY OF KINGS/LUXOR AND ABU SYMBAL TOUR. OF COURSE WASTED ALL MY FILM AND ONLY TOOK THESE FIVE SHOTS AT THE CAIRO GUN CLUB
CLUB HISTORY--SHORT VERSION.
BRITISH SET THE CLUB UP IN EARY 1900's. ZAMARIS SPORTS CLUB--ON ON ISLAND IN THE MIDDLE OF NILE --4 MINUTES FROM SHERATON HOTEL/CASINO.
HORSE RACE TRACK, SWIMMING CLUB, PISTOL, ARCHERY, TENNIS AND BUNKERTRAP SKEET....ABOUT EVERY SPORT.
THE BUNKER/SKEET SET UP IS VERY NICE INDEED. IN THE CLUBHOUSE LIKE AN ENGLISH GENTLEMANS CLUB--LEATHER FURNITURE, RUGS AND WOODED PANELED WALLS.
MOST IF NOT ALL THE SHOOTING MEMBERS KEEP THEIR SHOTGUNS IN THE GUNROOM UNDER THE BALCONY (SEE PIC---500PLUS GUNS---HAD NO PROBLEM CHOOSING ONE TO SHOOT---BROADWAY)
LIVE PIGEON SHOT EVERYDAY FROM 1:30 PM. bUNKER/SKEET IN MORNING...16 SHOOTERS, PARAMUTUAL BOARD . vERY CIVILIZED. CLUB MEMBERS COME IN ---SEE BALCONY --- SIT DOWN RELAX HAVE LUNCH AND BET ON THE SHOOTING. I HAD A 10TO1 FORGOT THE WORD-BETTING HANDICAP?.
BETWEEN THE SHOOTERS AS THE SHOOTING PROGRESSED HUNDREDS OF BUCKS WERE BEING BET ON THE TOP SHOOTERS.
EACH SHOOTER CALLED FOR A BIRD IN TURN...ANYONE WHO CONNECTED AND THE BIRD DROPPED WITH IN THE KILL SEMI-CIRCLE STOOD ASIDE FOR A SHOOTOFF --NEVER WENT PAST 3 BIRDS.
A GOOD ONE---WAS ASKED IF I WANTED TO SHOOT FROM THE 16 OR 18 METER STATION. ASKED WHY THE DIFFERANCE---ANSWER WAS THAT IF YOU SHOT WITH THE EGYPTION SHELL YOU GOT A 2 METER GIMMI --WITH THE REMINGTON SHELLS U SHOT FROM THE 18 METER MARK. LIKE ATA HANDICAP EH????.
HOPE YOU LIKE WHAT I HAVE. I HAVE PICTURES FROM JORDAN AT LEAST 12 SO WILL PUT THEM UP MAYBE TODAY....MIKE
<a href="http://s235.photobucket.com/albums/ee122/mike-israel/SHOOTING%20IN%20CAIRO--LIVE%20BIRDS/?action=view&current=scan0004.jpg" target="_blank">
</a>
<a href="http://s235.photobucket.com/albums/ee122/mike-israel/SHOOTING%20IN%20CAIRO--LIVE%20BIRDS/?action=view&current=scan0007.jpg" target="_blank">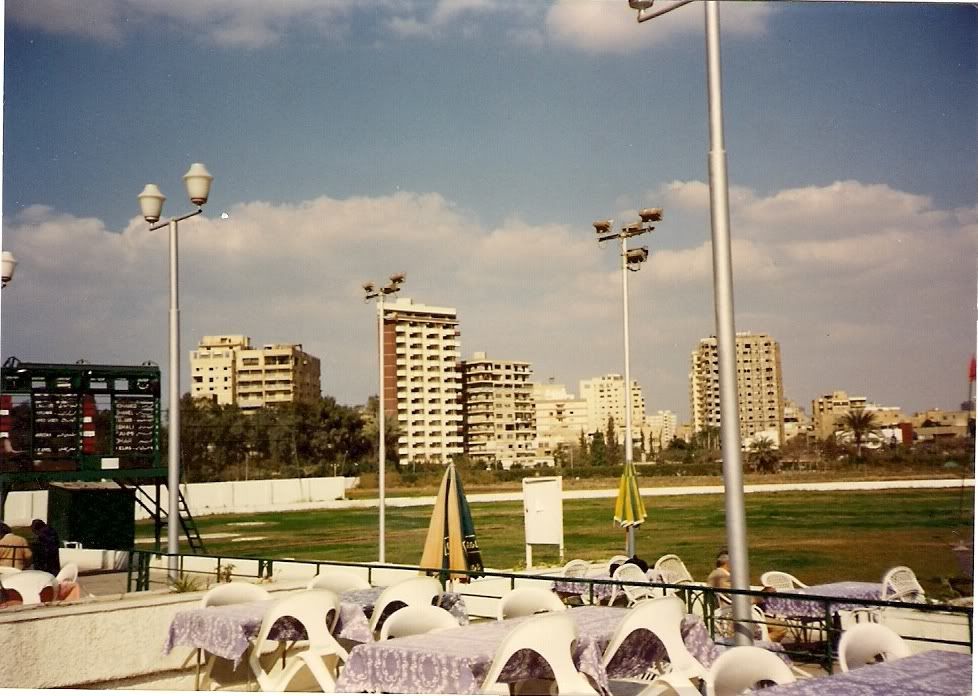 </a>
<a href="http://s235.photobucket.com/albums/ee122/mike-israel/SHOOTING%20IN%20CAIRO--LIVE%20BIRDS/?action=view&current=scan0015.jpg" target="_blank">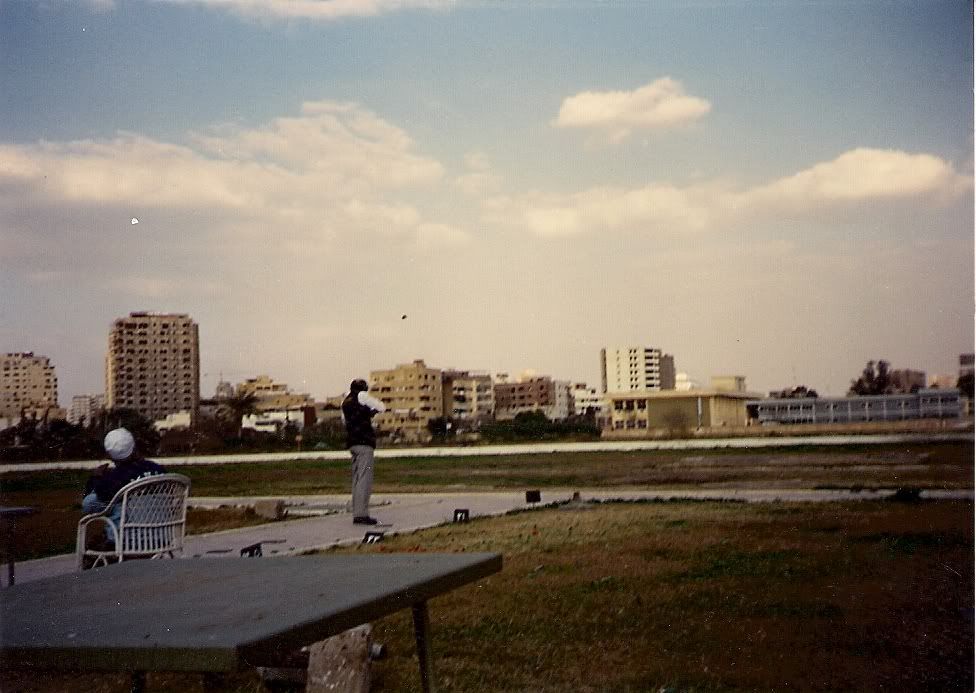 </a>
<a href="http://s235.photobucket.com/albums/ee122/mike-israel/SHOOTING%20IN%20CAIRO--LIVE%20BIRDS/?action=view&current=scan0016.jpg" target="_blank">
</a>
<a href="http://s235.photobucket.com/albums/ee122/mike-israel/SHOOTING%20IN%20CAIRO--LIVE%20BIRDS/?action=view&current=scan0017.jpg" target="_blank">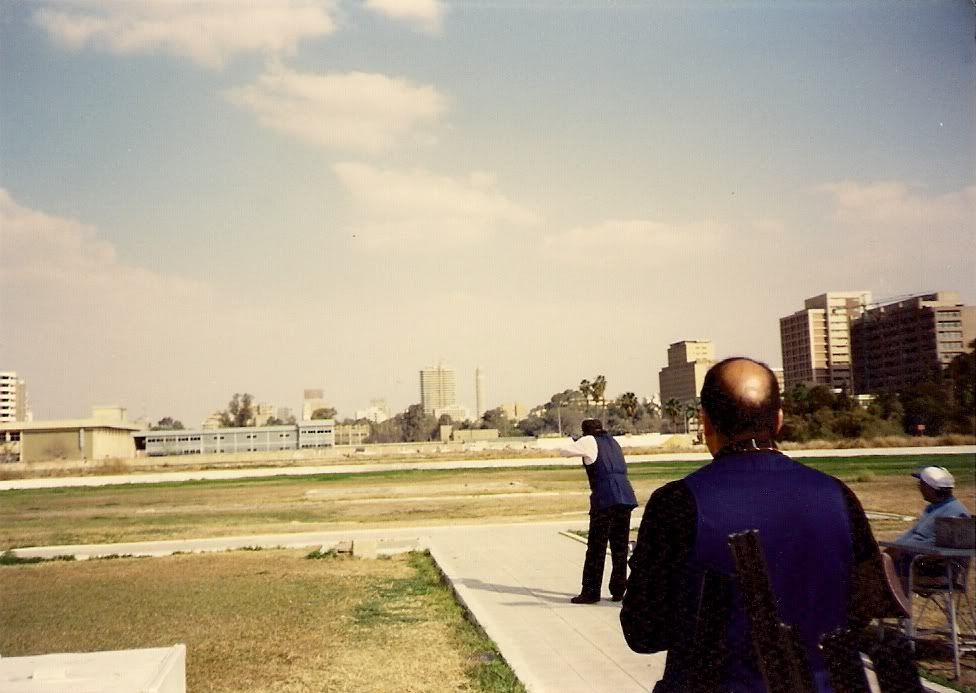 </a>