It is a valuable piece both in money and memories. It is part of a a shooting gallery. Made by Hoffman and has an "H" on the targets under the paint. Back when you would get to shoot a real 22 cal. pump gun with live ammo. The ammo was 22 short "Spatterless" 29g. bullet made of lead composite. It looks as if yours has been hit with full load 22shorts. I have many memories of shooting on the Jersey boardwalk.
They are a great decoration. I have the same piece.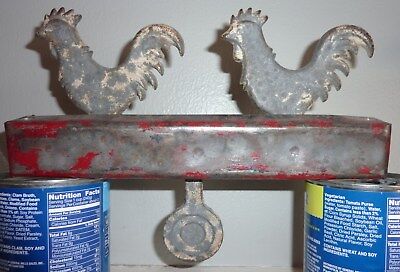 There are no broken parts, heavy deep impression marks from BB pellets or low cal bullets,surface rust, paint loss, on reverse circle H. 10 1/4 x 7 3/4,Good used shot up condition.