I can now offer a PYREX Powder Reservoir for the RCBS Grand loader.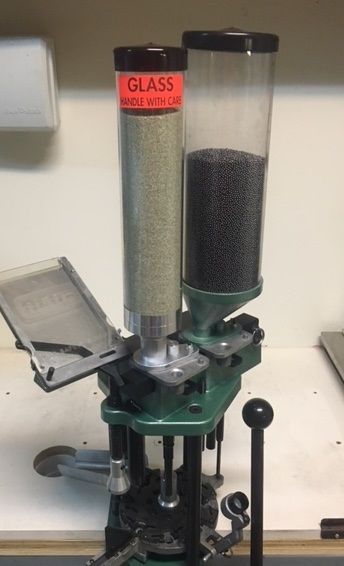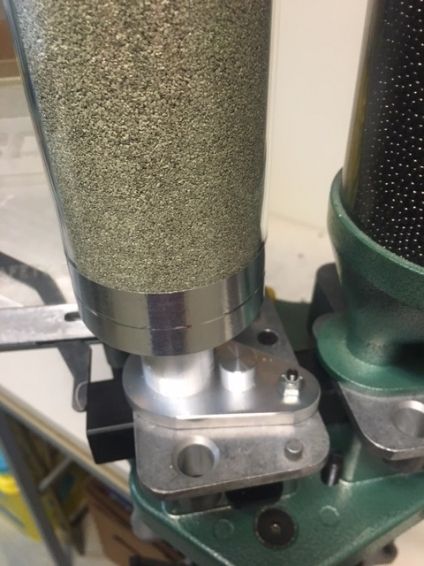 The package includes the PYREX Powder Reservoir with a built in baffle and the adapter for the RCBS Grand. The reservoir is 3 inches taller than the OEM reservoir and it holds the same volume of powder. The reservoir attaches to the adapter via a tapered connection secured with two set screws. This allows the reservoir to be easily removed from the loader.

The price is $120.00 for the reservoir and the adapter.
Shipping is $15.00 via USPS Priorty Mail.

I will accept a personal check, USPS Money Order or PayPal.
If you want to use PayPal just PM or email me and I will send you a PayPal Invoice.