Discussion Starter
·
#1
·
Our Club " THE BAY ROD & GUN CLUB " is holding a fund raising event, during the Month of April.
The Lottery is based on the 3 digit number drawn every evening at 7:56 PM EST
Results of this drawing can be seen every evening a few minutes after that time at the following web site :http://www.mdlottery.com/win_numbers.html
For the past few years We were doing this with a yearly ticket of which I have posted here back then, and as I remember We had a few Winners from Ohio and Ill.
Ticket Price is $5.00 which give you a chance to Win the amount that is printed on the ticket for the corosponding Date, Winning number must be " Straight "so for $5.00 you have 30 chances to Win, anyone that is interisted can contact Me at the above email address for info as where to send the $5.00 Plus $.50 for Mailing.
I will be going on Vacation starting tomorrow from 02/17 and I will be back 02/24 if interisted send Me an email and as soon as I get back I will email you with My Home address as where to send the $5.50 for each ticket.
The proceeds are used to Lease Hunting property which is used to encorage youth into the Hunting and Shooting Sports,,, Thanks Tony
<a href="http://s108.photobucket.com/albums/n37/drhuner/?action=view¤t=LotteryTicket.jpg" target="_blank">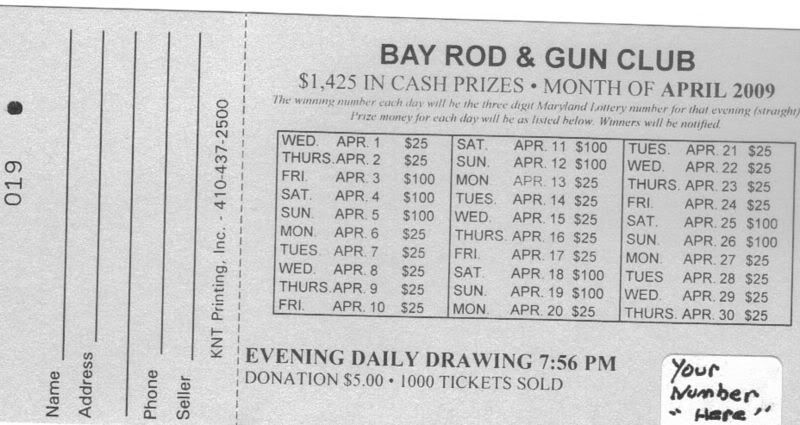 </a>