Discussion Starter
•
#1
•
I took this in on trade and had to do some touch up to it. It originally had some funky 7/8" comb hardware that only went up and down. I replace it with a standard, no frills 1" base aluminum and it's now 4 way. The adjustable butt plate move up/down and cants, but doesn't move side to side. It adjusts through the pad and I'm not sure who made that butt plate.
I installed brass wood certs so that machine screws hold down the butt plate and I did some touch up to the comb. There are some handling marks, so it isn't perfect, but it's not bad. There is a new Trapdude Gooey pad installed and the length of pull is 15 1/4". This stock will also fit 391, 3901 and 390. It is for 12ga frame.
$220 shipped. PM or Email my website if interested.
<a href="http://smg.photobucket.com/albums/v712/Tronspace/?action=view¤t=100_3000.jpg" target="_blank">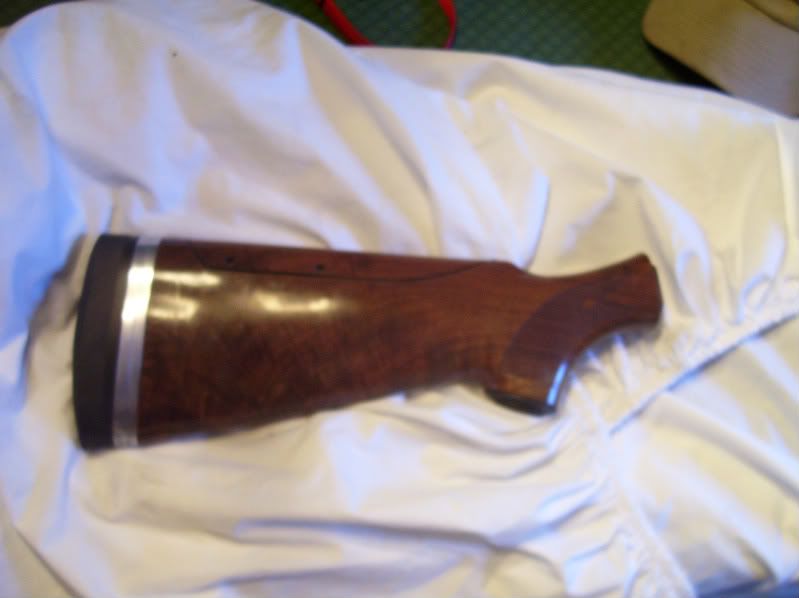 </a>