Discussion Starter
·
#1
·
For sale - Commemorative Remington 1858 44 Black Powder Revolver. A.S.M. Black Powder Only Cal 44 Made in Italy. Never been fired. Gold plated cylinder and gold plated loading arm. Barrel is screwed in, not pinned. Gunsmith at the Lake of the Ozarks appraised it at no less than $400 for what that's worth.
No box. 417-840-1677
$275 shipped to the lower 48 states.
<a href="http://s36.photobucket.com/albums/e16/Trap-PR/Flyers/?action=view¤t=pistols002.jpg" target="_blank">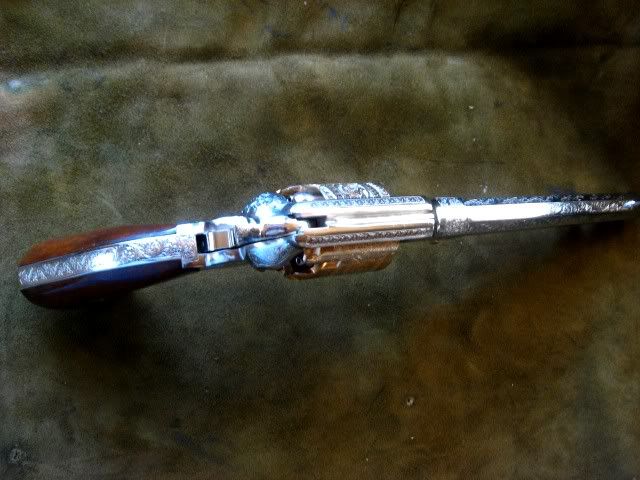 </a>
<a href="http://s36.photobucket.com/albums/e16/Trap-PR/Flyers/?action=view¤t=pistols003.jpg" target="_blank">
</a>
<a href="http://s36.photobucket.com/albums/e16/Trap-PR/Flyers/?action=view&current=1209012.jpg" target="_blank">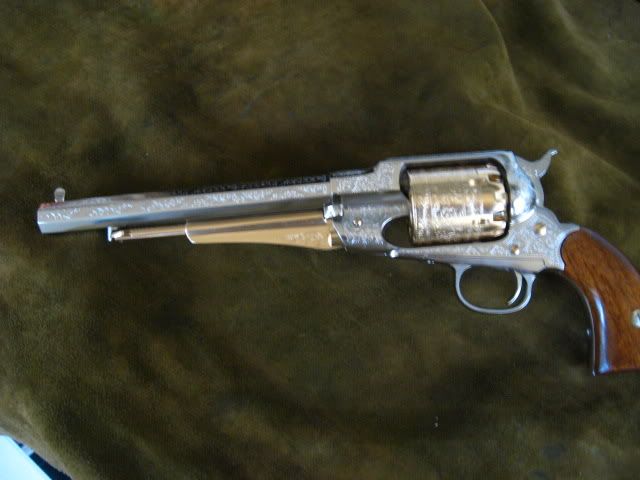 </a>
<a href="http://s36.photobucket.com/albums/e16/Trap-PR/Flyers/?action=view&current=1209011.jpg" target="_blank">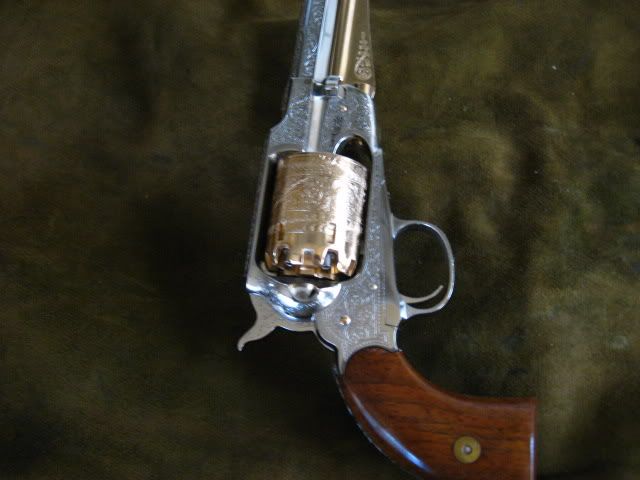 </a>
<a href="http://s36.photobucket.com/albums/e16/Trap-PR/Flyers/?action=view&current=1209007.jpg" target="_blank">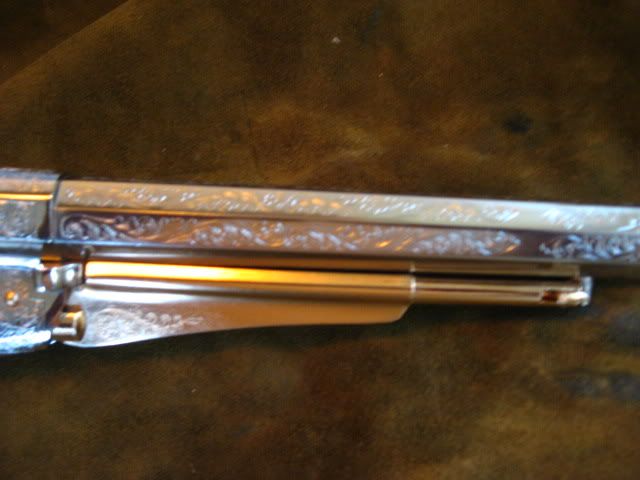 </a>
<a href="http://s36.photobucket.com/albums/e16/Trap-PR/Flyers/?action=view&current=1209002.jpg" target="_blank">
</a>