Discussion Starter
·
#1
·
I am offering for sale the stock and forearm from my newly acquired K32.
I changed to a different stock and dont need these. The stock is a k-80 model that was fit by Krieghoff in 2008 (I only k now this because I have a service order showing the work was done). The stock was stripped and a oil rub finish was applied. The trigger guard area was filled with black epoxy to accommodate the K32 trigger guard. It has the factory adjustable comb hardware and a nice kickeez pad. It is in very good shape.
The forearm is, in my opinion, what looks to be the original forearm. It also appears to have been stripped at some point and refinished. You can see in the photo that they are not a perfect match in color. I thought they might be slightly off when they were installed in the gun but side by side the difference is more noticeable. Noone has ever mentioned to me that they did not look like they matched.
No iron is included with the foream - wood only. If I remember correctly the length of pull with this setup was right at 14 1/2" when installed on the gun. I wouldnt swear to that and I'm not going to reinstall it to measure. If you would like me to measure the stock as it sits somehow I would be glad to do that.
Asking $350 + shipping for the pair.
Thanks, Paul Daniels
xxx606xxx571xxx3859xxx
<a href="http://s125.photobucket.com/albums/p44/kfbagt/?action=view&current=48c7ef53.jpg" target="_blank">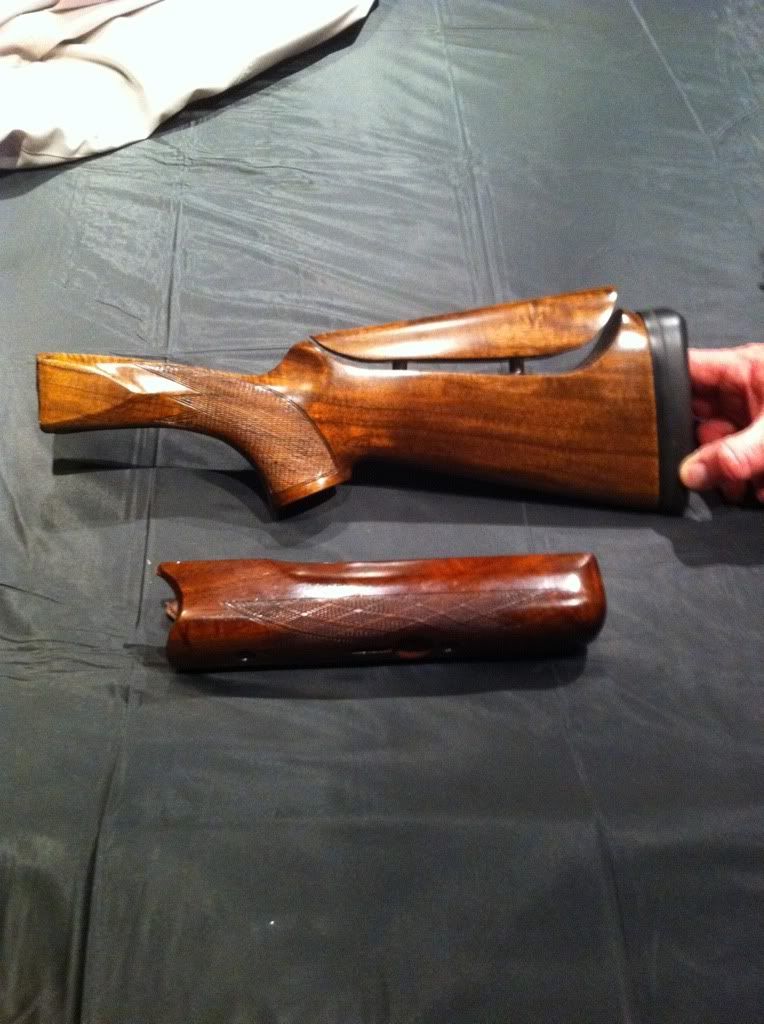 </a>
<a href="http://s125.photobucket.com/albums/p44/kfbagt/?action=view&current=cdcaae46.jpg" target="_blank">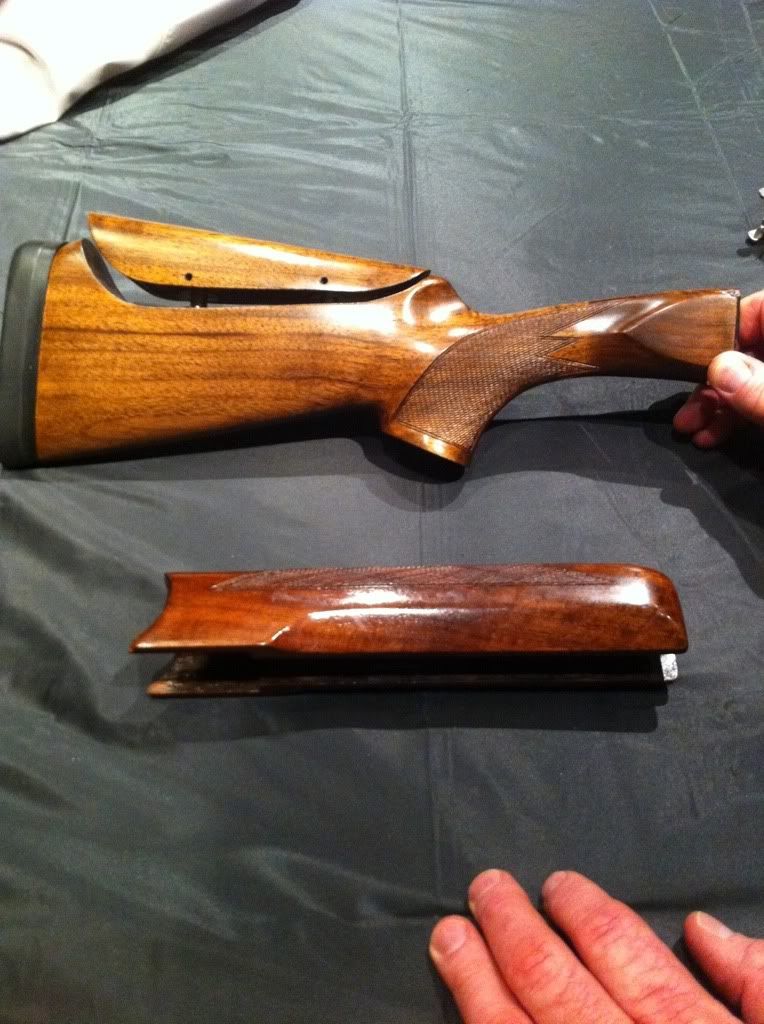 </a>