Discussion Starter
•
#1
•
Yesterday I saw a herd of about 40 Tule Elk after hearing the bulls bugling when I was opening a gate.
It was in open ground and the area was pretty flat. I hid my truck in a ditch and walked about 800 yards down the ditch to get within about 300 yards of the elk that couldn't see me in the ditch.
I could have got closer but the wind was still in my favor and if I walked down the ditch farther the elk would have had a much better chance to smell me.
There was 4 or 5 bulls and about 35 cows and calves. There was one really big bull with the cows and the other bulls were just hanging around within 100 to 200 yards of the cows and calves.
As soon as I started calling with cow calls I could hear the bulls start bugling louder and more often. I stayed down below the edge of the ditch so the elk couldn't see me.
It was very exciting to see those antlers heading my way, I could see the top of the antlers sticking up over the edge of the ditch that I was hiding in.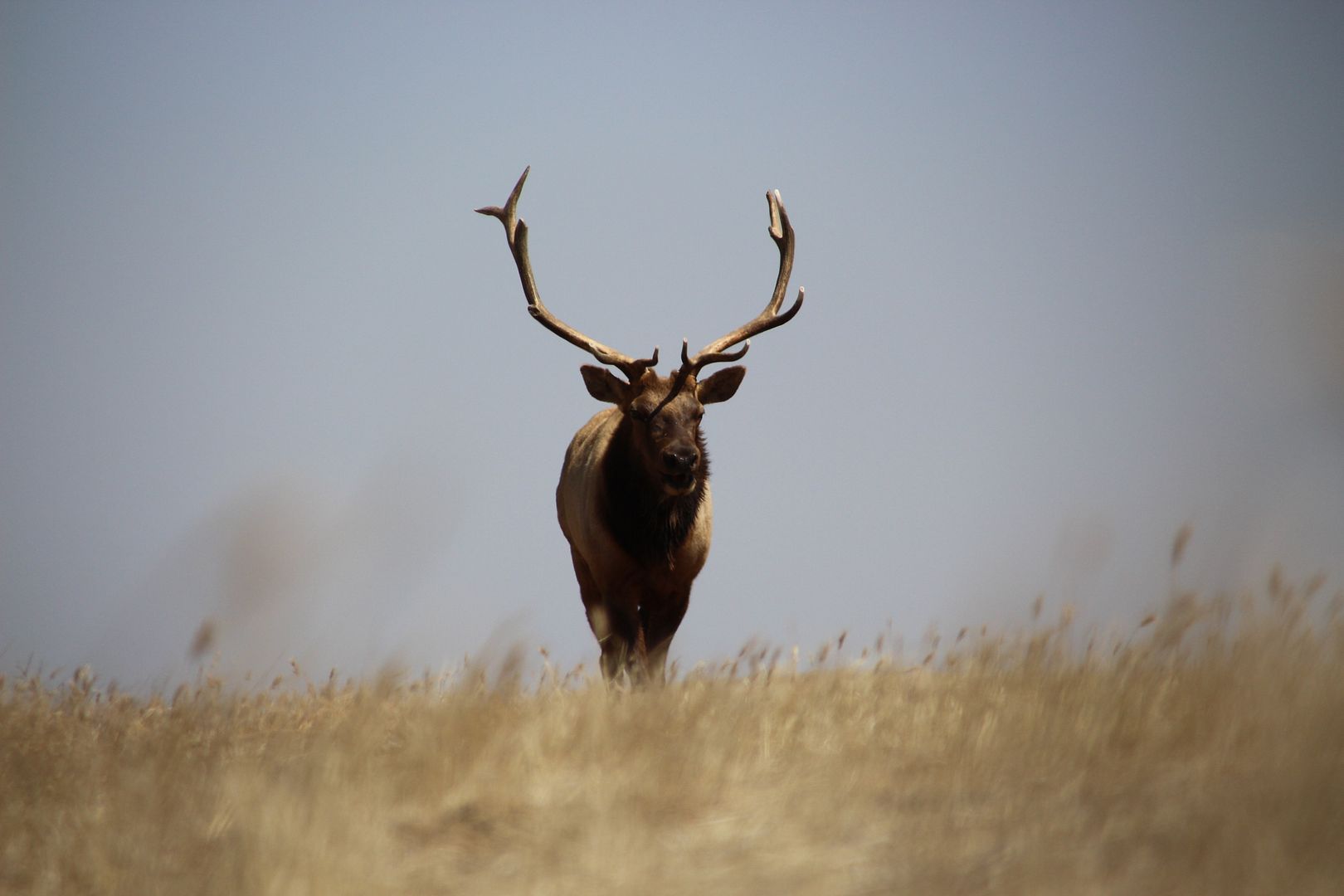 This was the first smaller bull that came in pretty close.
I was about to give up when I saw the antlers on the below bull heading my way.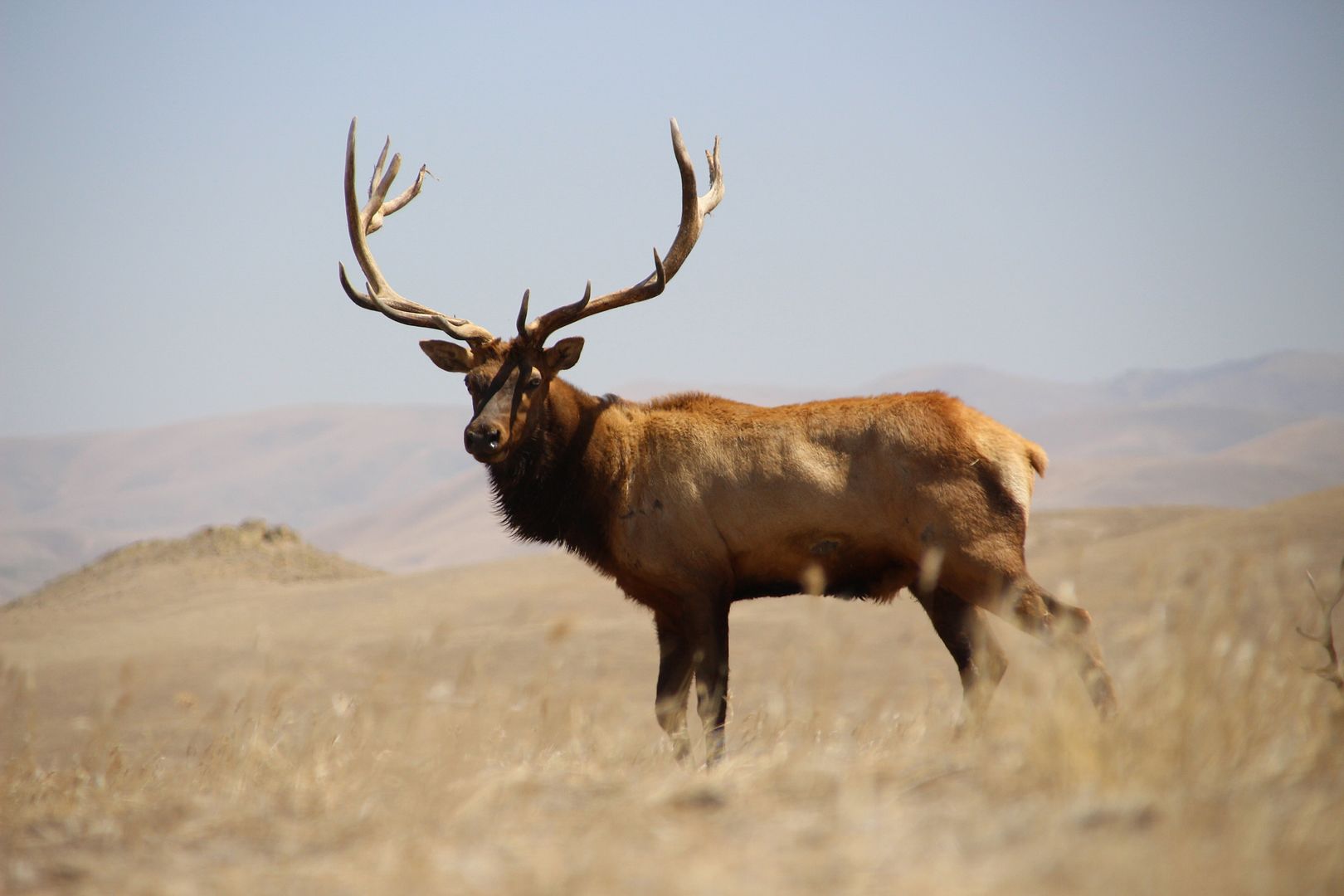 Even though I wasn't hunting elk it sure was exiting having them come up close to me.