Sold Sold Sold!
I've never offered something here but have bought and sold tens of thousands worth over the years over on SGW. Any questions please feel free to give me a call, I prefer to talk over the phone rather than message back and forth (feel free to PM or email if you choose).
Up for sale is my 725 Sporting Adjustable. Has the Ken Rucker "Bump Buster" professionally installed at his shop. This recoil device makes the gun a soft shooter in 12GA, LOP sitting at 15" with the trigger in the 2/3rds rear position. The rear pad is adjustable for LOP and stiffness. Link to Ken's site:
Speedbump Stockworks - Official Home of Ken Rucker's Bump-Buster!
Speedbump Stockworks Prices
Thus gun has around 7500 rounds down the tubes and comes with the tools and paperwork/instructions to adjust the recoil device, extra factory trigger shoes and tool, the extra high viz sights, 5 Factory DS chokes (SK,F,IC,MOD,IMP.MOD) and original box. Few slight handling marks here and there on the stock, barrels are bright and clean with the exception of some very small marks on the one side (see pics). Gun was greased prior to each use, kept dry and cleaned weekly after shooting.
Please keep in mind folks, the real world retail on the 725 Sporting (adjustable) is ~$3,100 (MSRP of $3,529). Ken Rucker's recoil device runs around $475. Locking lever is well right, gun locks tight, not NEW tight, but feels good and solid.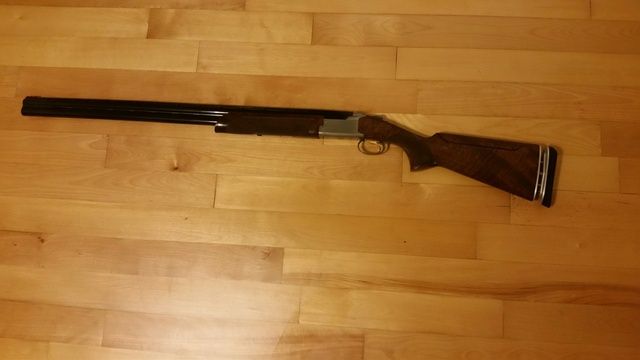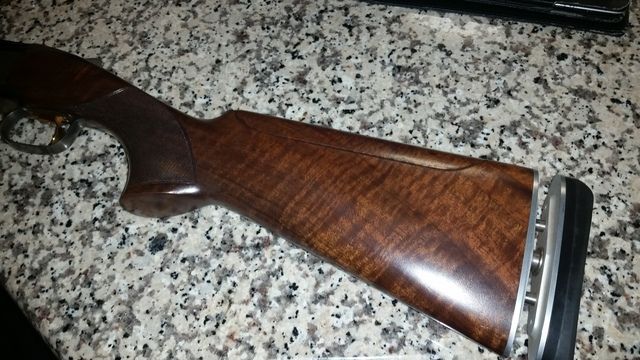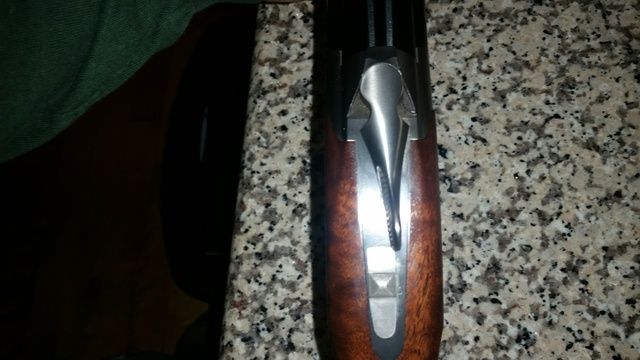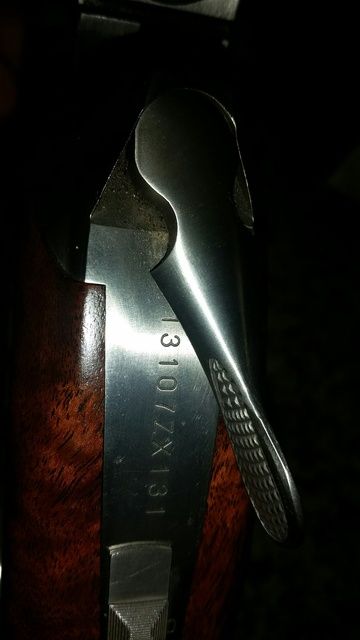 Minor scratches to barrel, just to the right of the flash glare: